Some may not be aware of the changes that have affected the welding and metal manufacturing sectors.
Health Concerns
Health concerns related to welding are on the rise. Many companies have opted out of welding-process driven business here in Ontario. There is speculation that this may be due to environmental health issues caused by welding, such as the following:
Overexposure to chromium 6 (an IARC-1 human carcinogen) can lead to lung cancer

More prevalent when welding and thermal cutting stainless steels

Adverse effects on the cardiovascular system (Swedish environmental health findings have linked this symptom to low-to-moderate exposure of welding fumes)
Red Seal & Job Prospects
Welding is a compulsory trade in Western Canada, and an interprovincial Red Seal is required to work there. Tradespeople who hold a valid Red Seal certificate can work anywhere in Canada,including Alberta, without further training or examination.
On a positive note, the economy in Southern Ontario is improving, and there are prospective welding jobs for those who have completed post-secondary training in Welding or Metal Manufacturing. The course is usually two years and gives you the opportunity for an interprovincial Red Seal once your 4th year apprenticeship is completed with the required hours.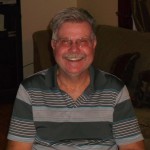 Craig Vogan has 35 years experience in the metal joining and manufacturing industry, and 10 years hands-on experience as a welder fitter. He's currently qualified by the CWB as a SMAW 4f all position, and Welding Supervisor CSA W47.1 & W59. He's been the proud Chairman of the Canadian Welding Association (CWA) Northeastern Ontario chapter since 2010.