Hard Hat Hunter and President, Edgar Goulais, were recently featured in Canadore First Peoples' Centre 'Igniting the Learning Spirit 2017' publication.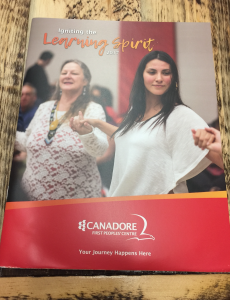 The publication aims to highlight how Canadore 'ignites the learning spirit' with flagship programs, strong relationships with indigenous communities, and strategic partners with employers.
Hard Hat Hunter's relationship with Canadore is cited as an "industry-driven partnership" to ensure a "seamless [transition] from school to meaningful work experiences".
"Hard Hat Hunter is working to fight the skills shortage by encouraging participation in the skilled trades and construction sectors while providing members, including students, apprentices, workers, and business owners, with resources and networking opportunities to further advance their industry positions."
– Edgar Goulais, President of Hard Hat Hunter