1. High Roller Wheel (Las Vegas, USA)
At 168 meters (550 feet), this is currently the tallest observation wheel in the world.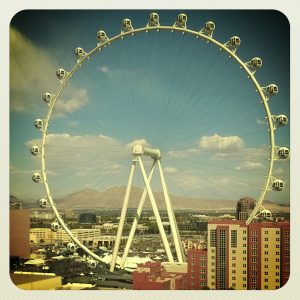 2. SkyWheel (Niagara Falls, Canada)
Canada's largest observation wheel aslo has the most unique views. It stands at 175 feet (53 metres) over the Niagara Falls horizon.
3. The London Eye (England)
The busiest observation wheel, the London Eye "receives more visitors per year than the Taj Mahal and the Great Pyramids of Giza".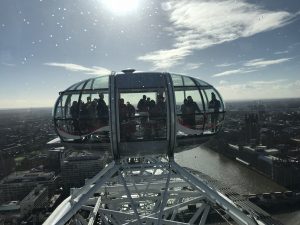 Built in 1897, Vienna's "Giant Ferris Wheel" is the oldest still in operation.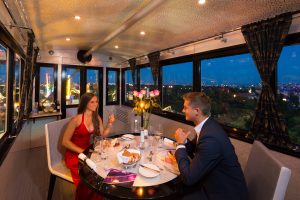 5. Signapore Flyer
Located in the heart of downtown Marina Bay, the Singapore Flyer is Asia's largest giant observation wheel.
6. The Melbourne Star (Australia)
The Melbourne Star boasts "spectacular views reaching up to 40km from Melbourne's CBD and Port Phillip Bay through to Mount Macedon and the Dandenong Ranges in the distance."
7. Star of Nanchang (China)
A 160 meter (525 ft) tall giant Ferris wheel. The Star of Nanchang has 60 gondolas, each carrying up to 8 passengers. A single rotation takes approximately 30 minutes.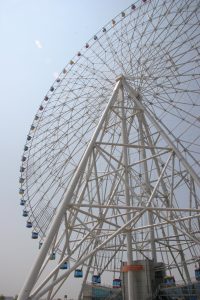 Bonus spin
When it opens sometime in 2020, the Ain Dubai observation wheel will be the new tallest observation wheel in the world at 210 meters (689 feet). "There will be 48 passenger capsules installed, which will each be able to fit 40 passengers. They'll be so spacious that you'll be able to stroll around inside them."