Famous structures don't always stay where they are built! Check out our list of projects that were moved from their original locations:
Unable to withstand the wear caused by traffic at the time, the city of London decided to auction off the London Bridge. It cost American Robert McCulloch $7 million to move the 131-year old London Bridge from the point of its namesake city to Lake Havasu City, Arizona.
Agecroft Hall was originally constructed in Lancashire during the 15th century. In 1925, the landmark home was sold to Thomas C. Williams Jr. As a result, the home was dissembled and shipped to Richmond, Virgina.
Space shuttle Endeavour

When it was decommissioned in 2012, it was moved to the California Science Center for permanent display. The first leg of the journey was on the back of a 747 from Edwards Air Force Base to LAX.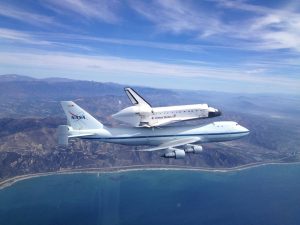 The remaining 12 miles were made on a 160-wheeled carrier.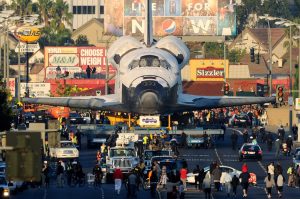 The Marble Arch, a triumphal arch, was completed in 1833 as an entrance way to Buckingham Palace. In 1847, officials decided that the structure was too small to serve this purpose. As a result, the arch was moved to Hyde Park at Cumberland Gate in 1851.
The Cudecom Building is an 8-floor office building located in Bogotá, Colombia. Due to rising traffic needs and road development, it was necessary to move the building. In 1974, a team of 400 people used steel rollers and hydraulic jacks to move the structure by 30 metres.
The Abu Simbel Temples, great rock temples in Nubia, Egypt, were originally built around 1257 B.C.E. Rising waters from the construction of the Aswan Dam threatened the structure. As a result, the Abu Simbel Temples were relocated in 1968. The cost of the move is estimated to have been about $40 million USD at the time.
The original home of the famous Dionne quintuplets has been moved three times.  First, around 1960 to a location on Highway 11B, again in 1985 to North Bay and converted into the non-profit Dionne Quintuplets Museum.  The log cabin was moved again approximately 2 kilometres in three pieces to the North Bay waterfront.